Christopher Harrison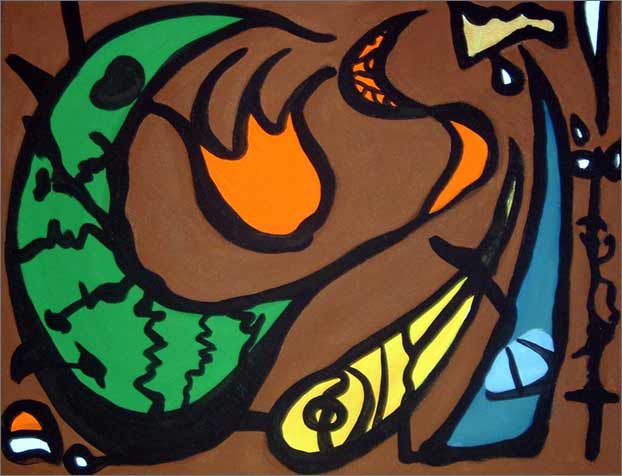 The Valiant St. George,
2003, 24 x 28 inches, Tempera on canvas
I studied Advertising and Studio Arts at the Columbus College of Art and Design in Columbus Ohio. I graduated from the college with a Bachelor's of Fine Arts degree in Retail Advertising Design. Currently, I reside in Minneapolis, Minnesota. Although I have a graphic design background, I have always had a first love for painting. I have been influenced by the great masters such as Picasso, Matisse and Romare Beardon, as well as African Ndebele and Basotho cultural influences along with African-American art. I enjoy depicting abstractions, figures and life situtations in my own unique style.
— Christopher Harrison